Valley of the Silk Sky is a queer YA sci-fi comic intended for ages 13 and up. Follow the adventures of a crew of queer and trans scientists as they attempt to discover new medicinals, find lost artifacts, and generally try to avoid being eaten by the more dangerous denizens of the Valley.
This page has links to comics that are available to read online. If you want book collections, this is your link.
---
---
The Long Run
Valley of the Silk Sky: The Long Run is a full-length graphic novel currently being serialized as a webcomic.
Razi is, unfortunately, legally dead, which turns out to cause some bureaucratic hassles when you're not actually dead dead. Halvanylila is supposed to be learning to hunt and fight, but it's hard to concentrate when there are fascinating plants to be scienced at. And Chadsen thinks xe has a lead on where to find the lost journals of the renowned scientist Alta. Recovering the journals will require a trek to one of the ruined Red Cities … cities which were abandoned for a reason.
If you want to read the whole thing (so far) in one go, this is the link you want:
Otherwise, you can use the navigation below to hit a specific chapter.
Part One
---
Part Two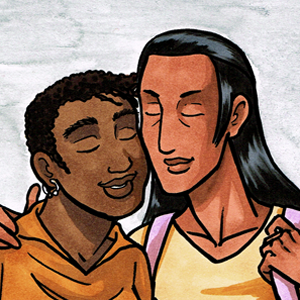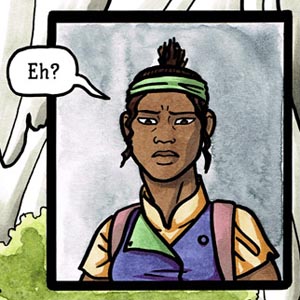 ---
Part Three
---
---
Short Stories
This section links to various Valley of the Silk Sky short stories and single-pagers.